June 21- 2010:
Well its been long awaited but our Berdella DVDs arrived today and are now on sale.  You can visit the DVD release section of the web site or use the order link below to place your order.  Berdella is widely gaining cult film status, and would make a great addition to any horror fans collection.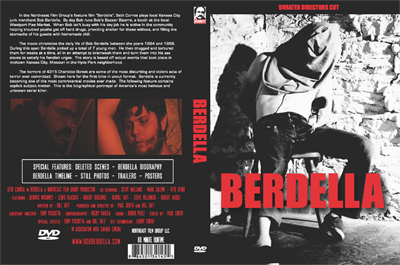 Berdella: The Movie
Format: DVD
Runtime: 80 Min
Price: $20 plus shipping
Berdella is available for sale online right here, it is also available at the following local retailers in Kansas City, Missouri. 7th Heaven (Troost), SRO Video (Brookside), Video Mania (Westport), Streetside Records (Westport), and Hollywood at Home (Overland Park).
We have new Berdella Fan art, this is the Obama Berdella tribute.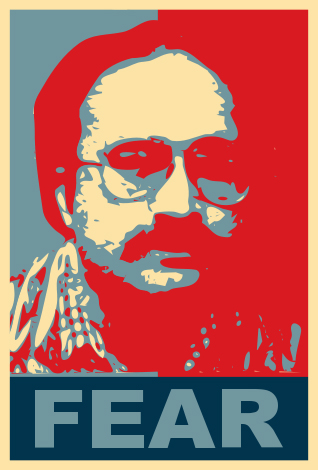 March 29- 2010:
We still have many t-shirts still available.  Order now and get a shirt representing one of most bazaar horror movies of all time!
Sizes include Small, Medium, Large, and X Large.  All sizes are $15 plus shipping, to order please use the link below.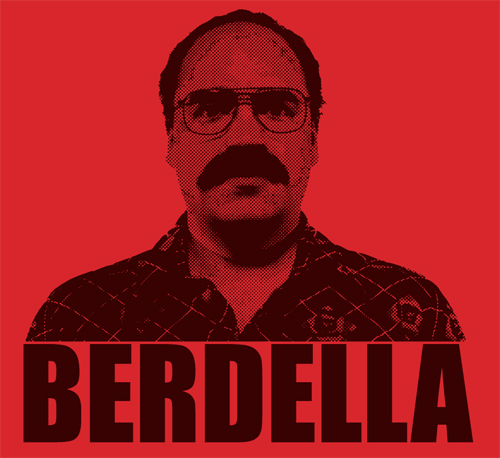 April 22- 2009:
It is official we have set our premiere date. Berdella will be premiering at the Screenland movie theater September 10th 2009. The movie is in its final stages of editing and we will be submitting it to numerous film festivals over the next several months. We just got Berdella business cards made, hopefully you'll come across these!