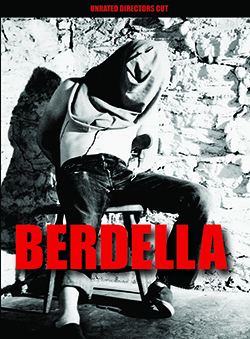 In the Northeast Film Group's feature film "Berdella", Seth Correa plays local Kansas City junk merchant Bob Berdella. By day Bob runs Bob's Bazaar Bizarre, a booth at the local Westport Flea Market. When Bob isn't running his day job he is active in the community helping troubled youths get off hard drugs, providing shelter for those without, and filling the stomachs of this guests with homemade chili.
The movie chronicle the daily life of Bob Berdella between the years of 1984 and 1988. During this span Berdella picked up a total of seven young men. He then drugged and tortured them for weeks at a time, all in an attempt to brainwash them and turn them into his sex slaves to satisfy his fiendish urges. The story is based on actual events that took place in midtown Kansas City, Missouri in the Hyde Park neighborhood.
The horrors of 4315 Charlotte Street are some of the most disturbing and violent acts of terror ever committed. Shown here for the first time in uncut format. Berdella is currently becoming one of the most controversial movies ever made. The following feature contains explicit subject matter. This is the biographical portrayal of America's most heinous and unknown serial killer.
Order the DVD now!
U.S. (Domestic) $10 + Shipping – Buy Now