March 29- 2010:
We still have many t-shirts still available.  Order now and get a shirt representing one of most bazaar horror movies of all time!
Sizes include Small, Medium, Large, and X Large.  All sizes are $15 plus shipping, to order please use the link below.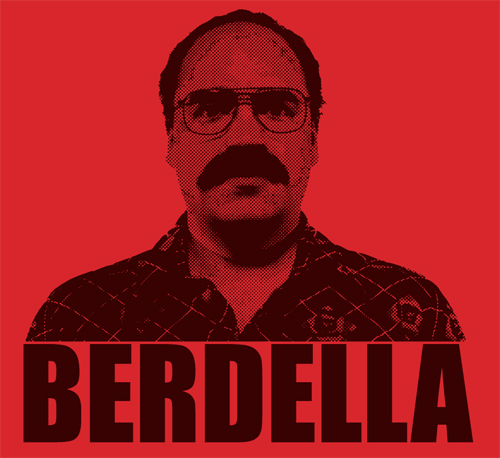 June 21 – 2009:
We have Bobey stickers available for sale get 2 stickers for $1 plus postage. If you're interested email us with your information.
October 1- 2008:
T-Shirt Design for Berdella, E-Mail us if you want to special order a shirt, provide quantity and sizes.